"Become enchanted within the pages . . . this magical story has to offer."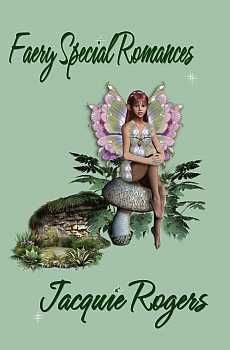 Wow, another cool review for Faery Special Romances! Thanks so much to Mark at Book Cove Reviews. Read more of this review, and many other wonderful reviews at this site! It's well organized and chock full of great books.
Ten heartwarming stories with a sprinkling of faery magic! Journey from Medieval time to Futuristic with Faery Princess Keely, who fancies herself as a matchmaker. But what happens when Keely's own heart is captured?
Available through Amazon, Barnes & Noble, UK, Europe, South Africa, and New Zealand.
May is Neurofibromatosis Awareness Month.
Jacquie
Jacquie Rogers
***
Myspace
***
Bebo
***
Faery World
Faery Special Romances
***
Book Video
Royalties go to
Children's Tumor Foundation
,
ending Neurofibromatosis through Research
Coming soon:
Down Home Ever Lovin' Mule Blues